April 2020 – WELCOME to Across the Ocean Shipping's monthly newsletter
In April 2020 newsletter we bring to you the latest updates on Essential Services within international shipping and COVID-19.
Also, information on what is required to import hand sanitisers and face masks into Australia with the required regulatory bodies.
We will also include information on the Temporary Export Prohibition: Non-Commercial Export of COVID-19 Related Goods.
Remember, as an "essential service" Across the Ocean Shipping will be here to keep your supply chain moving 24/7.
Call us or email today, we will be delighted to hear from you!
All the best
The team at Across the Ocean Shipping.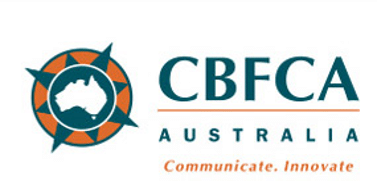 Customs Brokers & Forwarders Council of Australia
Victorian Ministers define Essential Services
The Customs Brokers and Forwarders Council of Australia Ltd. (CBFCA) received a letter from the Hon. Melissa Horne MP, Minister for Ports and Freight, and the Hon. Jaala Pulford MP, Minister for Roads, confirming that freight and logistics services will continue to operate under the current COVID-19 restrictions.
This includes the complete supply chain across ports, roads, rail, maritime, stevedoring, intermodal, transfer facilities, distribution, warehousing, freight yards, depots and systems. The CBFCA can confirm this includes customs brokerages, freight forwarders and border regulatory agencies as advised in previous newsflashes.
Keeping goods moving during the COVID-19 outbreak will ensure essential services can continue to operate. To read the Ministers letter click HERE.
The Australian Transport and Infrastructure Counci has also confirmed the high-priority it places on the freight and logistics sector.
The Ministers have requested Freight Victoria to continue maintaining communications with industry on actions to combat the COVID-19 outbreak and to provide an avenue to raise any issues of concern.



Hand Sanitisers
Hand sanitisers are regulated as a cosmetic or therapeutic good.
In Australia, hand sanitisers are regulated either as 'general consumer products' (cosmetics) or therapeutic goods depending on their ingredients and claims made about their effects.
Read about the difference between hand sanitisers that are regulated as cosmetics and therapeutic goods on the TGA website.
Our online questionnaire can also help you work out if your product is a cosmetic.
Products making claims about viruses, including COVID-19, are NOT cosmetics. More information about products making claims in relation to COVID-19 is available on the TGA website.
Please go to the link below for more information
https://www.nicnas.gov.au/cosmetics-and-soaps/hand-sanitisers
Importation of Hand Sanitisers and Face Masks
With many members making enquiries into the importation of hand sanitisers and face masks please refer below and links to the processors and protocols and the differences between TGA requirements and general everyday antibacterial products. It is clear from the links that the operative differences is that PRODUCTS that claim to be VIRUS grade require TGA approval.
"Face masks and gowns which are non-sterile and designed as safety or protective apparel for use in the home or for recreational or occupational use (for example, nursing) are excluded from regulation by the TGA under the Act."
Face masks or gowns which are presented or claimed to be for therapeutic use, such as being labeled for surgical use, or to reduce or prevent the transmission of disease or micro-organisms such as bacteria or viruses, meet the definition of a medical device and are regulated by the TGA under the Act.
If these masks or gowns are supplied as non-sterile, they are likely to be regulated as low risk, class I medical devices.
That literally covers all of the masks being imported into Australia right now. Any mask that's being declared as "not for therapeutic use" for importation purposes but then sold to consumers as protection against covid-19 infection would not be following this declaration guideline, would it? So can we assume that most of the masks being sold in Australia right now would have had to be declared and approved or were they incorrectly declared on purpose?
According to the "TGA issues warning about illegal advertising relating to COVID-19" page on TGA website, click HERE
To read the Federal Register of Legislation, click HERE
To read NICNAS click HERE.
Prohibited exports COVID-19
On 30 March 2020, the Customs (Prohibited Exports) Regulations 1958 were amended to temporarily prohibit the non-commercial export of certain goods that contribute to controlling and preventing the spread of the COVID-19 virus (some exemptions apply).
The Amendment prohibits the export of the following goods:
• disposable face masks, gloves and gowns
• protective eyewear in the form of goggles, glasses or visors; and
• alcohol wipes and hand sanitiser.
The export prohibition does not apply when the goods are exported in the following circumstances:
• for personal use by a passenger or crew member in their accompanied personal or household effects
• by a person to a relative of the person, for the relative's personal use
• by a humanitarian organisation for non-commercial purposes
• by an Australian manufacturer; or
• by a person who exported those types of goods in the course of their ordinary business, and is registered for GST and has an ABN.
Further information about these amendments can be found at Australian Customs Notice Number 2020/15, the ABF website, and the Federal Register of Legislation.


Across the Ocean Shipping is a leading freight forwarder in Australia, headquartered in Melbourne with additional offices in the USA and the UK.
We thought it would be a great opportunity to provide some interesting facts regarding the cities where Across the Ocean Shipping are operating from.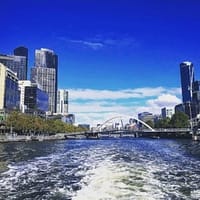 Our Australian Headquarters is in the beautiful city of Melbourne.
Did you know that Melbourne's tramway system is the largest outside of Europe and the fourth largest in the world. Melbourne has 450 trams running on 244km of track on a daily basis!
People that reside in Melbourne are known as "Melburnians", and they like nothing more than to drink coffee.
Melbourne has the highest number of cafes and restaurants per number of people than any other city in the world.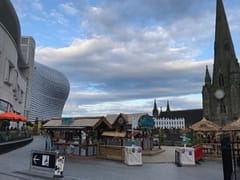 The UK Office is situated in the heart of England – Birmingham.
Birmingham locals are affectionally referred to as 'Brummies'. Brummies love a good curry and is home to over 100 Balti houses. The famous Balti Triangle attracts over 20,000 visitors a week! J.R.R. Tolkien, author of The Hobbit and The Lord of the Rings was from Birmingham and the people and places within these books were inspired by areas of Birmingham.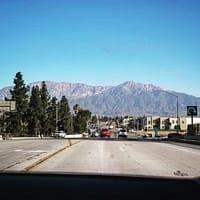 In the USA our office is based in Los Angeles where the locals are called Angelenos.
The metropolitan area of LA alone has five airports and LAX is the fifth busiest in the entire world! Melbourne has its coffee, Birmingham loves a curry….and LA has a "Cheeseburger Week'. Held for a week every January, Angelenos enjoy special deals on cheeseburgers in celebration of Lionel Sternbergers's idea to add cheese to a hamburger back in 1924.

We hope the information contained in our monthly Newsletter keeps you informed of the latest news and affairs.
Please do not hesitate to contact our offices if you have any queries.
If you have any Customs or Quarantine specific matters, Donna will be happy to assist – her details as below.
Thank you
Donna Harford
Customs Brokerage Manager
Mobile: + 61 420 273 537
Tel: + 61 3 9427 0015
Email: donna@atoshipping.com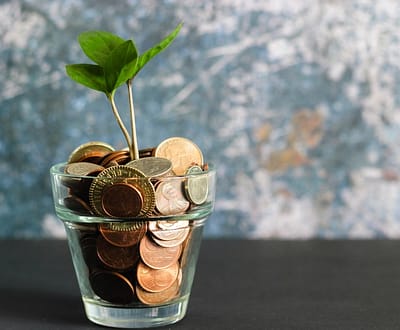 Fund-and-Reward Carbon Emissions Program A new Fund-and-Reward carbon emissions program is the…
[easy-share counters=1 counter_pos="inside" native="no" hide_total="yes" fullwidth="yes" fullwidth_fix="100"]